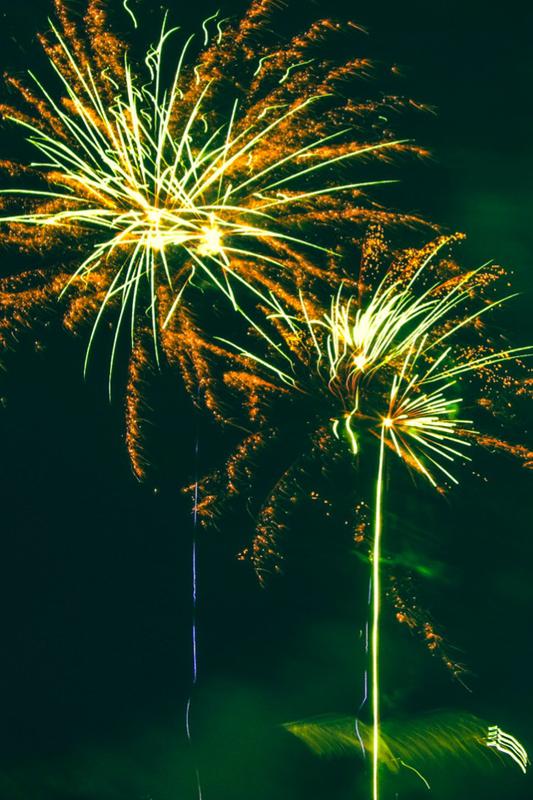 Jacksonville, FL
TANNAHILL WEAVERS 50th ANNIVERSARY TOURTraditional Scottish music at its best - as tight and versatile as any band in the Celtic music scene, the Tannahills can summon rock-n-roll intensity or haunting introspection. "An especially eloquent mixture of the old and the new." - New York Times
Wednesday,

September 26

2018
7:30 PM
—
10:30 PM
Jacksonville, FL
Little Jake & The Soul Searchers—that's what you get when you combine Jake with The Silver-Sonic Horns and a powerful rhythm section. The band recalls authentic R&B stagecraft in support of a classic repertoire of soulful songs. Depending on the venue, Jake and the band treat audiences to sights ...
Saturday,

August 25

2018
7:30 PM
—
11:00 PM
Jacksonville, FL
A soulful singer, a skilled songwriter, and a guitarist with a sharp, clear tone, Seth Walker didn't come to the blues and R&B by the normal path, whatever the normal path might be -- he grew up in a two-family commune in rural North Carolina and began his musical path at three years old as a cel...
Saturday,

April 7

2018
7:30 PM
—
10:30 PM
Jacksonville, FL
Gail Bliss returns to Jacksonville for a one night performance with the great musicians that have supported her in the popular "A Closer Walk With Patsy Cline".  Seating accommodations include four top and two top tables.  Full Menu and Bar Service.  From the stages of the Grand Ol' Opry to Broa...
Monday,

January 15

2018
7:30 PM
—
11:00 PM
Atlantic Beach, FL
The Outside Tracksimply a consummate blend of skill, talent, flair and intensity Winner of Best Group in both the Live Ireland awards and the TIR awards, and a finalist for best album in the 2016 Indie Acoustic Project Awards, The Outside Track are one of the top Celtic acts in the world. A stun...
Sunday,

March 5

2017
7:00 PM
—
10:00 PM
Jacksonville, FL
SULTANS OF STRING Two time JUNO (Canada's Grammy) nominees & SiriusXM Award winners SULTANS OF STRING are sure to raise the rafters with their new, genre-hopping concert. An "energetic and exciting band with talent to burn!" (Maverick Magazine UK), Sultans of String thrill audiences with their m...
Wednesday,

January 11

2017
7:30 PM
—
10:00 PM
Jacksonville, FL
The Steel Wheels are an American roots music, Americana group of folk musicians, based in the Blue Ridge Mountains of Virginia. The Steel Wheels are a roots and Americana band, writing and playing music in the closely related but unique styles of blues, bluegrass, old-time music, and fiddle music...
Thursday,

October 20

2016
7:30 PM
—
10:00 PM
Jacksonville, FL
Entering their second decade as an ensemble, Chatham County Line bring a deep reverence for traditional American roots music and timeless bluegrass instrumentation to insightful, poetic original songs that are powerfully contemporary yet rich with the complex resonance of their southern heritage....
Saturday,

April 9

2016
7:30 PM
—
11:00 PM
Atlantic Beach, FL
Quickly gaining recognition as one of Irish music's new "super-groups", RUNA has been enchanting audiences by pushing the boundaries of Irish folk music, since their formation in 2008.  Interweaving the haunting melodies and exuberant tunes of Ireland and Scotland with the lush harmonies and into...
Tuesday,

February 2

2016
7:00 PM
—
10:00 PM
Jacksonville, FL
First time in Jax with his Trio -As a young man from Meridian, Mississippi, Steve Forbert traveled to New York City and played guitar for spare change in Grand Central Station. He vaulted to international prominence with a folk-rock hit, "Romeo's Tune," during a time when rootsy rock was fading o...
Saturday,

January 9

2016
8:00 PM
—
11:00 PM